CUSTOMER REVIEWS


My parrot loves to shred and uses these daily. I cut a strip and weave it into the bars of her cage so she can access them at her leisure. One of her favorite toys.


Our parrot amuses himself quite a bit with this toy and hasn't totally broken through it yet. It is a winner.


"This IS a cockatoo toy. He will love it!!!!"


"They look great in the package, can't wait to see they in the water...Fish on!!!!"
PARROT STORE WHERE PARROT TOY ARE ALWAYS ON SALE
Large Selection of
Parrot Perches
All Parrot products was founded on the belief that buying your Parrot Food and Bird Supplies should be an easy shopping experience. We have a wide assortment of Bird Food, Parrot Toys, Parrot Perches, Parrot Supplies and Pet Bird Supplies for all types of parrots. Every parrot owner knows the joys of love and interacting with your feathered friends and we strive to keep your parrots and birds happy and healthy through quality pet bird supplies.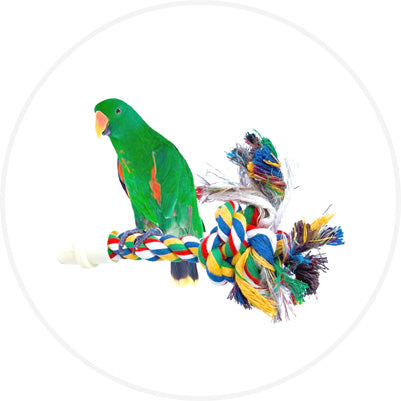 Our pet bird shop carries all of the top brands of organic parrot food and healthy parrot food, along with the best treats, parrot perches, and parrot toys all in one location for easy access access to the world's best
parrot nutrition providers.
We offer a a large selection of safe parrot toys from small bird toys to large parrot toys fun for all type of birds. We also offer toys so you can enjoy
making your own bird toys.
All Parrot Products Parrot Shop offers the largest selection of parrot vitamins & parrot supplements
from The Birdcare Company, Morning Bird,
Vetafarm and Nekton
If you choose to feed an organic parrot food we offer Harrision's Bird Food & Top's Parrot Food.
All Parrot Products Parrot Shop carries Goldenfeast, a parrot food and pet bird food which is a great favorite of mine offering a seed based diet with greens, grains, fruit, and vegetables. With no dyes, or added vitamins.
Please contact All Parrot Products Parrot Shop if you have any questions or if I can be of any help.

We also carry the leading brands of parrot seed from Versele Laga Prestige, Hagen, Higgins, Kaytee, Abba, and Volkman Seed.

All Parrot Products Parrot Shop also offers the brand names parrot pellets from Lafeber, Zupreem, Pretty Bird, Roudybush, Scenic, and Oven Fresh Bites.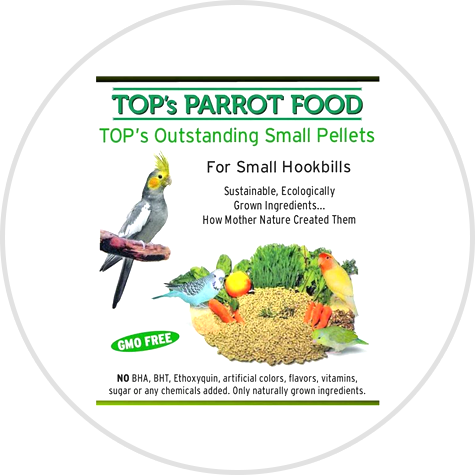 We offer the largest selection of Eggfood and Egg Foods on the market from Abba, Volkman, Cede, Higgins, & Quiko Eggfood.
You will find the healthiest Lory Food for Lories & Lorikeets we carry Blessing Lory Nectar, Lory Powder, & Lory Gel We have a great rewards program and offer fast & free shipping within the 48 states including Puerto Rico.